E-Books Available at the Library
This Research Guide will teach you how to navigate, read, and download the Library's e-books.
We have four main e-book providers. All work differently, so it's important to know which is which.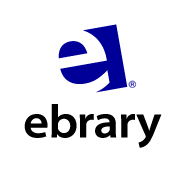 More than 36,000 titles from publishers such as Cambridge, Cornell, Harvard, Johns Hopkins, and Yale University Presses; Wiley; Palgrave-Macmillan; Taylor & Francis
Download full text:
Requires Adobe Digital Editions
Compatible with SONY Reader, Nook, Pandigital Novel
Compatible with iPad through Bluefire Reader app (free)
Patron can check out ten books at a time - items loan for 14 days
Download chapter or page range:
PDF format
Compatible with all devices
Usually limited to 60 pages from one book
Find them in the Library Catalog or from http://lehman.edu/library/find-ebooks.php
What Is OverDrive (Lehman eLibrary)?
Includes ebooks and small number of audiobooks and videos
Download full text:
Requires Adobe Digital Editions
Compatible with iPad through OverDrive app or Bluefire Reader app (both free)
Compatible with SONY Reader, Nook, Pandigital Novel; select books available for Kindle and Kindle App
Patron can check out five items at a time
Find them at http://lehman.lib.overdrive.com
Librarian, Head of Reference